For those who know of me and my work. you will know that I have for the last 25 years had a passion for wielding my soldering iron and melting / cutting through organza to produce lace-like / cutwork looking textiles.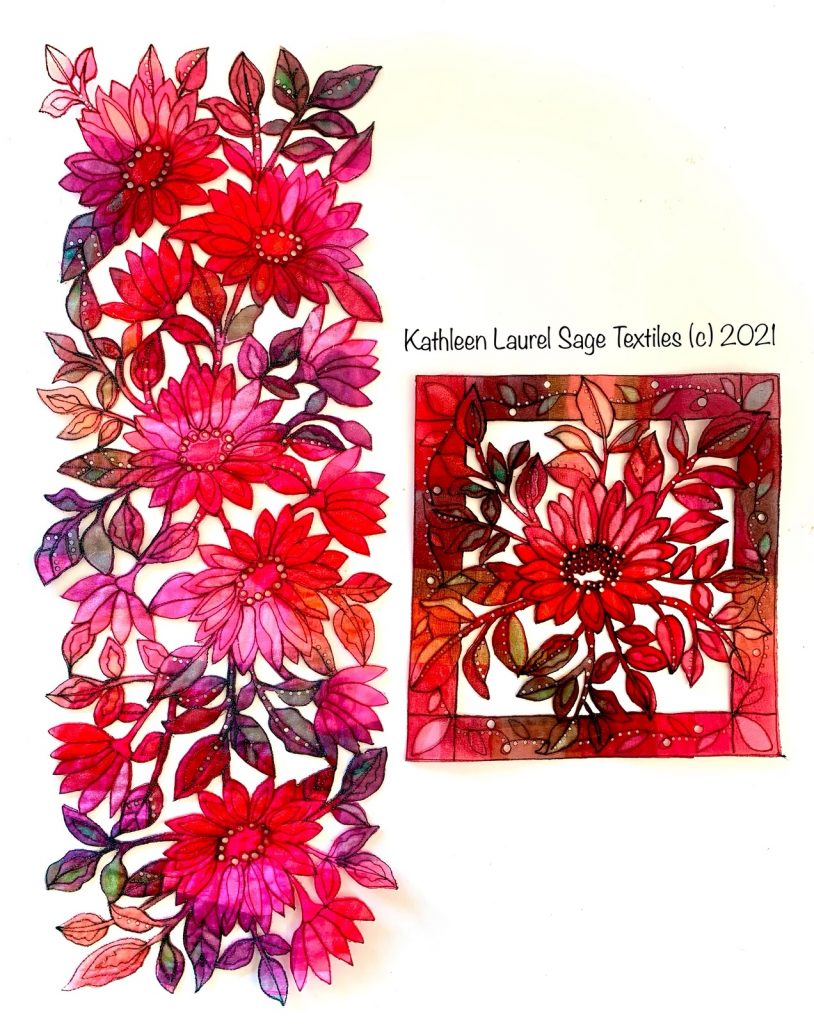 I still very much have this passion but during lockdown, I had some enforced spare time on my hands and decided to challenge myself to finally get to grips with a sewing machine with an embroidery unit and the software premiere plus by VSM Husqvarna now relaunched as [new updated version is my Sewnet]. With their continued support and encouragement, I have found a second passion that allows me to turn any of my own drawings into digitised embroideries that can be stitched out and repeated to the same accurate design every time.

Coles Sewing Centre in Nottingham have been tremendously supportive. Rose and her excellent team have supported me whilst I gain my confidence in delivering classes for those students who like to put their embroidery machines through their steps.
The team at VSM Husqvarna Redditch are excellent and are always on hand with the support that I am very thankful for. Their machine support and opportunities to try out new machines over the years have finally, eventually led me down this avenue at a time when I was looking for a new challenge.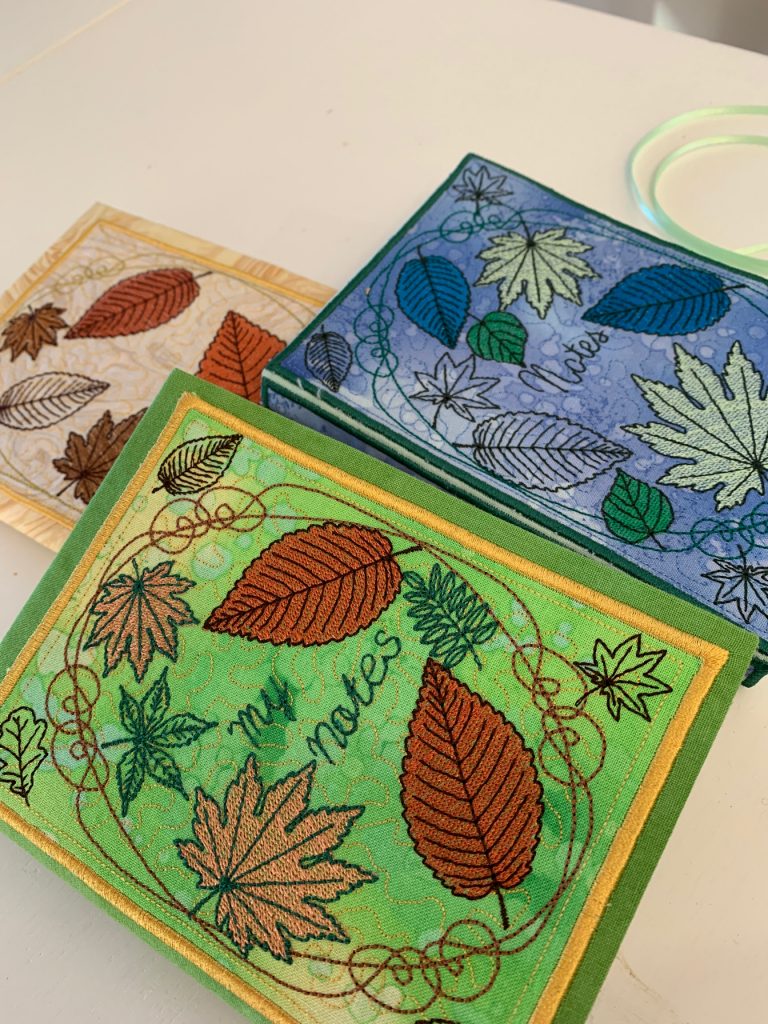 This last year, I have actually taken delivery of my very own newly released Designer Ruby 90 and am so enjoying experimenting with what it can do whilst still continuing to push my own creative free-motion machine embroidery and mixed media explorations. In a nutshell, I am into everything to do with creative sewing and when i get a day off from teaching I just want to play, learn and pass on what I discover to my students.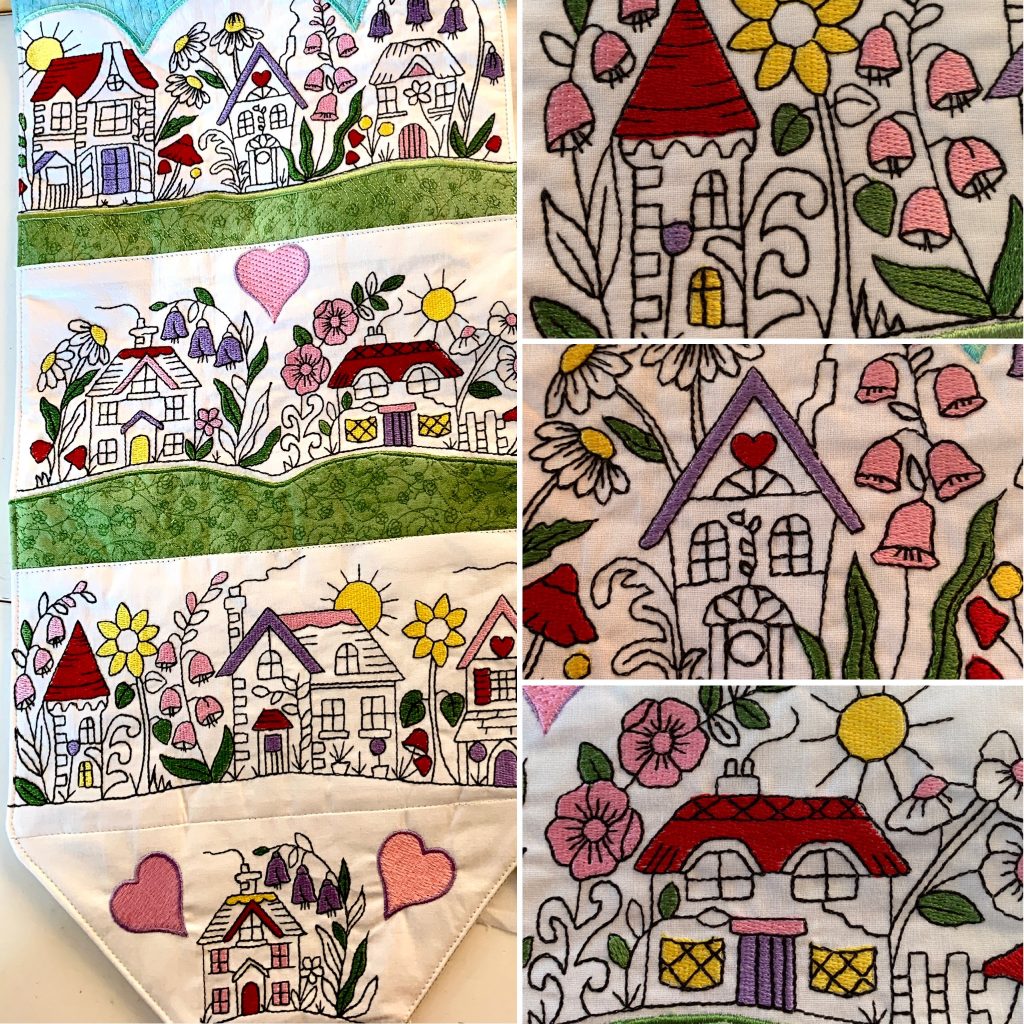 I am fortunate to be part of a bigger family of crazy, lovely machine people who allow me to experiment along side them and develop projects which they all seam to enjoy pushing forward to bring their own personality to my original project. My family at 'Keep On Sewing", led by Pam Neave and some very special people who keep us altogether are a valuable part of my evolution and I just love it when I am invited to tutor for them. This group is so valuable to all of you out there with embroidery machines, that you are not getting full value from because you do not have somewhere to meet with like minded people who own digitised embroidery machines. I can honestly say that people travel from all over the country to be part of this group. Its amazing and made so much more by the hotel, food, fun and good humour that surrounds it.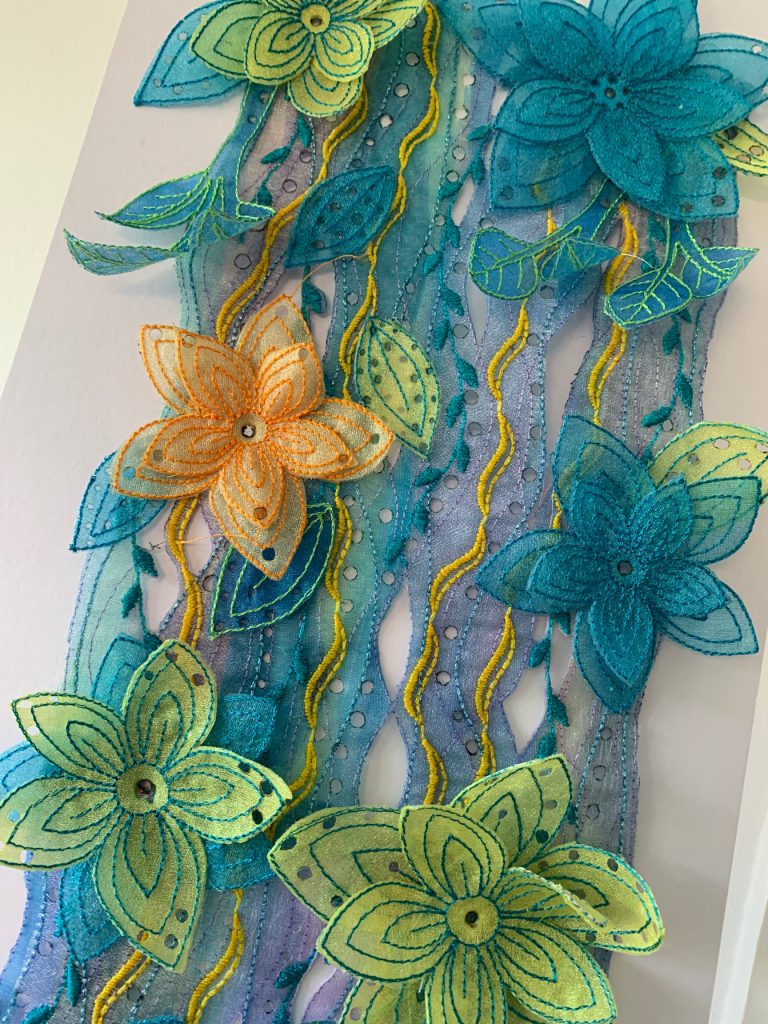 Just before lockdown, my local shop Tudor Rose Patchwork in Bedfordshire gave me the opportunity to start a digitising group at their shop and although lockdown stopped us for a while we are up and going again and now have a well populated quarterly workshop class where i get to practice on them and they tell me where it doesn't work and then i improve it. [They are such a good bunch and very patient with me]
Weve had a few problems where I have been completely stumped and in a corner. But that's where our lovely Husqvarna representative Louise is so valuable. She has gotten me out of a sticky situation on several occasions and I can't thank her enough for giving me little tips and the confidence to try other things.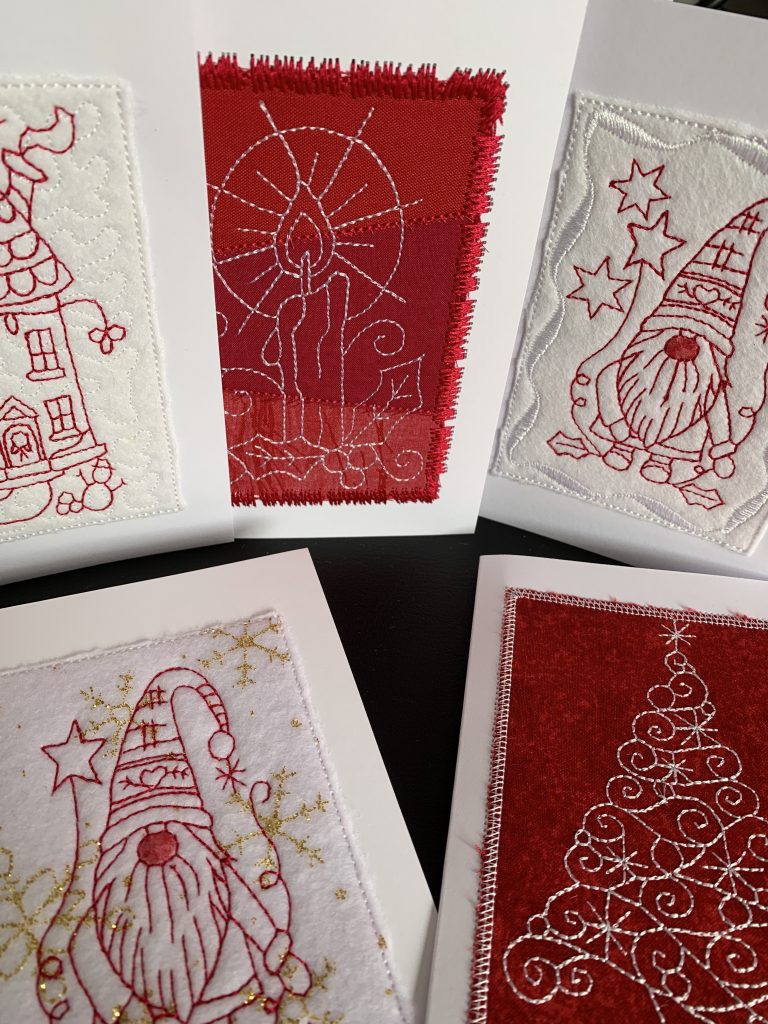 I am writing this blog because I value all the people that have helped me on my personal travels to understand, achieve and have a chance to try something very different.
5 years ago, I would have been very rude about digitised embroidery machines as i like many others considered these sewing machines to be cheating. That was until some determined people educated me and pushed me to try it before I knocked it. Now I know better than to slander what I do not understand fully. Creative free motion machine embroidery, patchwork, hand embroidery and many other textile crafts take many hours/years to perfect the skills needed to create unique individual textiles. The same can now be said about learning how to use a modern software package that will give you the ability to create anything your heart desires once you can master getting it to talk to a machine [your tool] that stitches out what you have spent hours designing and making sure that your actions are understood by the machine.
Of course, the software package has inbuilt programmes and designs and you can obtain three packages starting with Silver, that a beginner can play with and create no end of interesting layouts to stitch out but I assure you if you get hooked it won't be long before you are downloading the silver package and then the full works that the platinum package has to offer.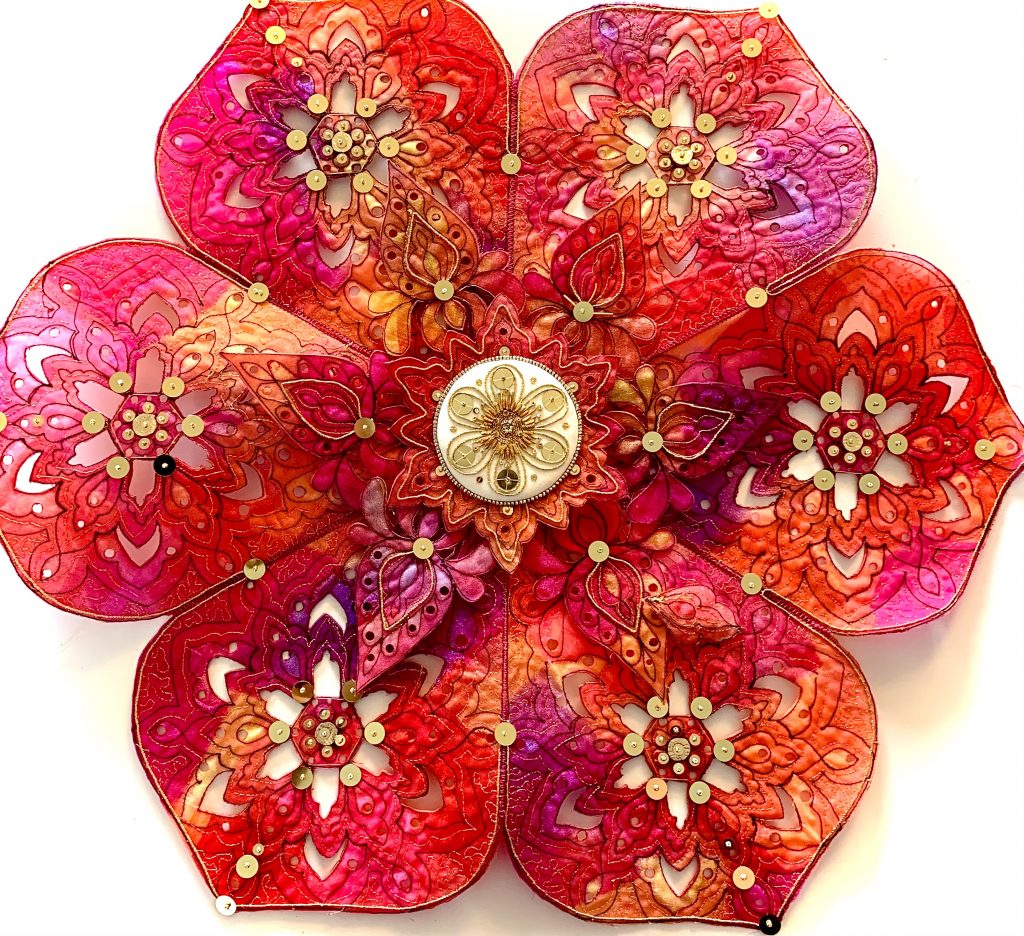 I now have yet another bow to my strings and although at the moment I am designing project-based workshops that are helping me learn and understand more about the software each time. I can already see that given some more free time I will be using it alongside my free motion skills, mixed media skills and hand sewing skills to create some really interesting textiles. The sky's my limit and I really can't wait to explore it.
All I need to do now is add a scan and cut machine and a heat press to my ever-growing collection of crafty machinery, plus another 12 hours to my day and I will have cracked it.
So next time you are letting loose about it not being proper sewing, remember that it takes time, practice and skill to conquer all these machines and to learn how we can make them work for us within our individual fields of craft.
If you do not agree with me then that's your prerogative but don't discard these fantastic machines and their software opportunities until you have tried it. Tried and tested is a good motto to stand by.